Quality, Reliability...
Posted By emc_global On Thu, Oct 6, 2016
EMC is deeply honored and humbledto receive Quality, Reliability and Performance award from DEWA and are very thankful to the entire DEWA team for gracing us with this award. The award is attributed to our staff who have worked relentlessly overs the years to meet and exceed DEWA KPI.
Read more
EMC Participates in ...
Posted By emc_global On Tue, Oct 4, 2016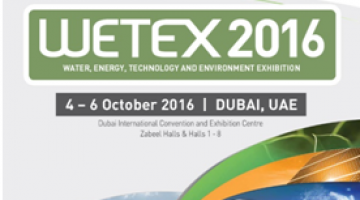 From: 04.10.2016 till 06.10.2016 WETEX has been growing year on year, attracting more sponsors, partners, specialists, experts and governments. It is also expanding in scope to include moretopics, including renewable energy technologies,environment-friendly appliances, water technologies, environmental sustainability, and the latesttechnologies that keep pace with rapid developments. WETEX also looks at the best solutions and practices to face
Read more