EMC Participates in 18thWetex & 1st Dubai Solar Show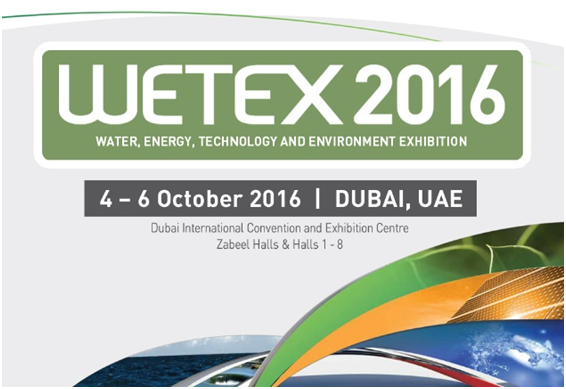 From: 04.10.2016 till 06.10.2016
WETEX has been growing year on year, attracting more sponsors, partners, specialists, experts and governments. It is also expanding in scope to include moretopics, including renewable energy technologies,environment-friendly appliances, water technologies, environmental sustainability, and the latesttechnologies that keep pace with rapid developments. WETEX also looks at the best solutions and practices to face environmental challenges. This year'sevent has attracted 1,900 exhibitors from 46 countries. It is expected that over 23,000 visitors will visit the three-day exhibition. WETEX 2016 has over60 sponsors. Because of the increasing demand for participation in the exhibition, space has been expanded to cover 63,700 square meters, while theDubai Solar Show covers 13,000 square meters.